Services
The PSN Family Resource Center offers a wide variety of services.
Service Coordination
PSN Service Coordinators meet with families to assist them in connecting to local resources and also serve as advocates for families. Service Coordinators work in partnership with parents to identify potential barriers to success and focus on strengths as assets for overcoming challenges. Service Coordinators complete multidimensional assessments with families to get a better understanding of strengths as well as areas of concern. A comprehensive case plan is then completed with the family to provide a map for achieving goals and assessing progress.
Referrals include:
• In-Home Parenting/Parenting Classes
• Counseling & Support Groups
• Medical & Dental Services
• Family Planning & Prenatal Care
• Food Pantries & Clothing Closets
• Nutrition Education
• Early Head Start & Head Start
• School Outreach Workers
• State Benefits (Wisconsin Works (W2), BadgerCare Plus, FoodShare, Child Care)
• Family Team Meetings


The PSN Family Resource Center is located inside the Kenosha County Job Center. Drop-in hours are Tuesday & Thursday from 2:00 - 4:00pm. Other hours by appointment call 262-697-4651.
Resources are available for professionals, families and individuals.
Kenosha County Positive Parenting Project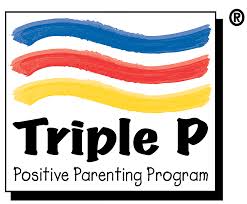 <-1>Triple P-1>
Parents all over the world have the same kinds of problems. Toddler tantrums; fighting at home or at school; a child who won't go to bed; Or one who never seems to listen. The good news is the Triple P -Positive Parenting Program can help.
Triple P is a parenting program that helps make raising kids easier. It gives ideas to deal with big and small problems of family life. Triple P helps you:
• Raise happy, confident kids
• Manage kids' behavior so everyone enjoys life more
• Set family rules and routines that everyone follows
• Get along well with your kids and argue less
• Balance work and family without stress
For more information on scheduling a group Triple P presentation, contact Alison Haas at 262-605-6545.
Parent Talk Lunch
Free lunch offered to parents every 2nd and 4th Wednesday from 12:30 to 1:30. Various engaging and educational topics are offered each week. Check the PSN newsletter for the monthly agenda.
Register by calling 262-697-4651.

Women's Circle
This multi-week session of facilitated conversations for women builds on the premise that talking through issues leads to a better understanding of self and others.
Lunch is included. Look for a schedule in
the PSN newsletter or call 262-697-4651 for more information